BIOGRAPHY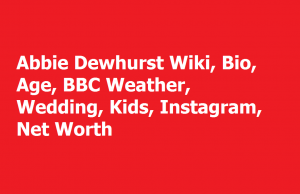 Abbie Dewhurst is doing her job as a weather reporter for BBC Weather from July 2014. Besides, she is a charity woman,...
CRYPTO NEWS
Xrp Payments App Accepted By Google & Apple as mentioned by Weiste Wind.Weiste Wind, one of the developers at XRPL Labs and...
Ripple is venturing with new partners every week. And, once again Ripple had made news by getting listed" Xrp On Skype".