There are various Platforms where you can generate good traffic and one of them is Pinterest where you can grab tons of traffic daily. is a platform where you can pin large number of images. An Website Making Is An Art, if you already have a beautiful Website with a Selected Niche, the next thing Comes to your mind is traffic if you want to monetize that website for earning.
I will teach you how you can bring lacs of visitors to your website through Pinterest. Follow my steps exactly as I said in this article.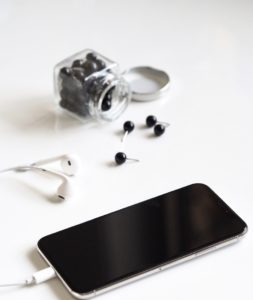 How To Bring Huge Traffic To Website From Pinterest In 2019
Vast Traffic To Your Website Via Pinterest?
Understand Pinterest First
Pinterest is a social media platform for images where you can put your best images with different boards as per different subjects and can pin various images related to the subjects or Title under Boards
Pinterest is a gathering of a larger number of images with most relevant to content it is posted on it. It will make very easy for us to find a variety of images as per our hobby, subject, theme, or choice
How To Generate Tons of Traffic on Pinterest
Most importantly before learning, we must understand the word Consistency here for generating traffic through Pinterest, as will play a very big role in generating huge traffic to your website through Pinterest
Pinterest is all about unique images which can attract audience attention easily with an attractive title and description to it give more chance the viewer to hit your website
Importance of Title In Image
Always write an attractive title to your Pinterest Image under Category Boards only I.e when anybody is searching any particular topic pins or boards it will have full Optimized Title, always write a title which attracts audience attention in seconds
Importance of Description
After choosing the Title for Pins next part is Description which is most important that the viewer will click on your image or visit the website directly. Leave the description open-ended so that the viewer gets curious to visit on your website and read the whole content.
A nicely written description under a Pinterest Image will have 80% more chance to grab audience attention than any other image of the same Category and even Title
ALSO READ:
Importance of Timing of Pinning Images
Choose a time like weekdays or if you are making any news website choose a time when a big news flash, immediately post the related images on Pinterest and it will have views in lakhs immediately and don't forget that image must be linked to your website which will increase your revenue in the end
When your Pinterest Profile becomes popular among people they will wait for your next pins and boards, by putting your website link you will gather higher authority by Pinterest platform and you will rank higher
Keep Pinning Regular
You will not get the traffic immediately. The platform wants to know how much interested you are in Pinterest or just joined it for traffic, at least login once a day and put a single image daily, you will see your website will get more traffic as the account goes older
Always Post Portraits Images
Pinterest is often most used on the mobile platform and as per the aspect ratio. The platform likes more of vertical portrait images rather than horizontal images, there are much more chances to get your pins viral if they follow these aspect ratios
"1:3 OR 2:3:5" . Regularly upload these size images may grab the attention of the platform and it increases your visitors
Use Pinterest Extension for Google Chrome
When you search for a particular image and if you want to pin it to your Profile just click on save button option which is shown in the images likely you will end up creating huge Website traffic again
Final Word :
In this world, nothing comes free we have to invest something to get something, like our time, interest, money, efforts to achieve something. So Pinterest is no other than it, you have to use it daily to get the results. One day your website will hit huge traffic because of some of your best boards and Pins. So keep Working Harder and Smarter